Corporate Sector
American Express Platinum
Haliburton
Burgandy Global
ESPN Singapore
Convergys Malaysia & Singapore
Standard Charted Bank Bhd
FujiroxMalaysia
Siemens Malaysia
BAE Systems
International SOS
Hitachi Plant & Construction
Sunway Bhd
Melium Group
Hugo Boss Hong Kong
Chanel Malaysia
British Telecom
Shinryo Malaysia
Tetra Pak Malaysia & Singapore
Deutsche Bank and many more...
Hotel Industry
Aloft Kuala Lumpur
Le Meridien Hotel Kuala Lumpur
Seri Pacific Kuala Lumpur
Best Western Premium
MICE Incentives
The Organisation of Islamic Countries (OIC) Summit
13th Non Allied Movement ( NAM) Summit
Castrol The Alchemy Launch Conference
Manchester Chamber Of Commerce Conference
Rocha National Product Conference and many International Exhibitions held at MINES Exhibition Center.
Sporting Events
English Premier League Asia Cup 2003
World Wrestling Federation WWF Kuala Lumpur Tour
Worlds Strongest Man & Woman Competition
Formula 1 grand Prix
Formula 1 Power Boat Championship
Corporate Events
Filming of Hollywood Movies Entrapment and Anna & The King
Musical Performance Fame , CATS, and RIVERDANCE Miss Malaysia World Pageant
The Launch of Versace Boutique at KLCC
The Launch of American Express Magazine
The Premier Screening of Pearl Harbour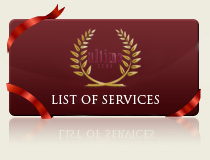 Ø Weddings
Ø Anniversaries
Ø Birthdays
Ø Romantic Rendezvous
Ø Golf Tournaments
Ø Graduations
Ø Shopping
Ø Health Spa
Ø Tours and Event Management
Ø Holiday Breakways
Ø Gala Dinners
Ø Entertainment
Ø Meetings
Ø Conferences
Ø Intercity Transfers
Ø Airport Transfer for Arrival and departure
Ø Event Logistics
Ø Coach Transfer Services
Ø Limo / Salon Transfer within Kuala Lumpur City
Ø Airline Ticketing Services
Ø Hotel Room Booking Services
Ø Car Rental / Leasing
.......................................................................
WE CATER FOR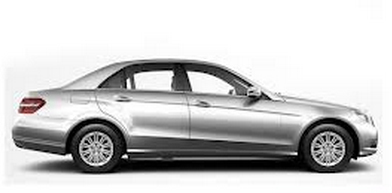 Surprise your bride-to-be by chauffering her on the big day...
Contact Us For More Info .....