Altough Ultimo Limo is new entry into the Industry, its acquisition of Asian Miles Sdn Bhd(est.1999) coupled with Ultimo Limos Management and staff who have been in the transportation industry since 1992 makes it primed to make a significant impact.
We have a reputation among many international hotels, companies, royalty dignitaries, celebrities and the general public for our commitment to excellence in our customer service and hospitality. Our continued reputation in the market depends on the everyday actions and commitments of our personnel and we strive to set ourselves apart by providing not only the best vehicles but also the best service.
Our chauffeurs and customer support teams work hand in hand towards the realisation of our ambition of being the best service provider in the country. Everyone at Ultimo Limo takes personal pride in providing the best possible service. From chauffeurs to directors, we are continuously striving for improvement.
No matter what the occasion, we offer a wide variety of services that meets the individual needs of every client including :
Corporate & Leisure Travel , Airport Transfers , Special Events and Special occasions.
Our fleet of vehicles include the latest digital technology in vehicle safety, on exclusive feature that sets us apart from the other companies. All vehicles are checked on a daily basis to ensure adherence to safety and comfort levels as demanded by our clients.
Our fully uniformed chauffeurs are well trained and are undoubtedly a cut above the rest. Every chauffeur is carefully selected and undergoes on theread driving and vehicle handling instruction as well as in house chauffeuring techniques and etiquette training as required by The British Chauffeurs Guild(London) Ltd.
Life is all about realising your aspirations and achieving goals. At the end of the day, you'd want to take a step back and bask in all the success you've gained. Because let's face it, you've really earned it.
And it's high time you revel in it.
Like you, we too once started with nothing but a dream. A dream of helping successful individuals such as yourself to enjoy the moment.
With an extensive knowledge in the transport industry, Ultimo is the pinnacle of luxury travel. By putting meticulous attention towards class, comfort, safety & exclusive service - we are confident of fulfilling all your business and leisure needs. Because no matter what the occasion may be, the Ultimo experience is bound to please.
Pamper yourself and attend the lunch meeting in style. Surprise your bride-to-be by chauffering her on the big day. Reward your children with a cool ride on their graduation day.
Indulge from our fleet of luxury limousines and just sit back. Start to savour the ride. Let us take care of everything else. Our chauffeurs are more than prepared for the journey ahead. Because here at Ultimo, you can just simply expect more.
OUR SERVICES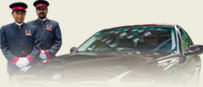 "Safety, Comfort & Reliability...are the hallmark of our service."
The quintessential experience on the road. Expect service that is professional and always efficient if it's for business purposes. Prepare for a night out that is fun, exquisite and satisfaction guaranteed for all your leisure plans...